Once you have a batch of brewed kombucha, the fun begins. By adding fruit, fruit juices, herbs, and spices, you can create an endless variety of kombucha flavors.
In this section of Kombucha Journal you will find the results of our endless quest to find another new and wonderful kombucha flavor. We provide all you need to know to create your own yummy beverages.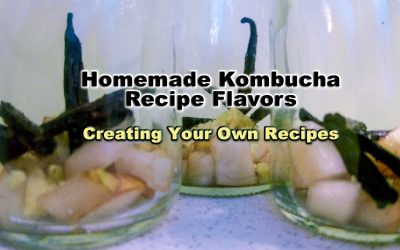 Create your own delicious homemade kombuca recipes. Understanding these 3 essential tips guarantees fantastic tasting kombucha every time you bottle.
read more