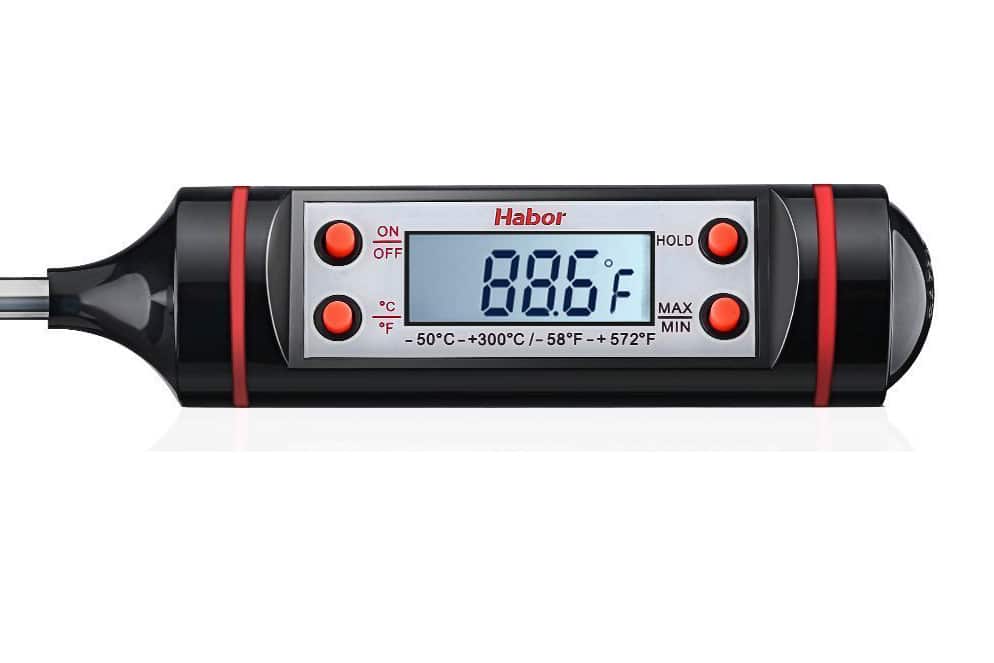 Keep us brewing and blogging! We earn a small commission from purchases made through links on this site without increasing your cost. Thank you for your support.
Of the many factors that have an affect on the brewing of kombucha, temperature is one of the most important. The ideal brewing temperature is from about 75 to 85 degrees Fahrenheit (24 to 30 degrees Celsius). We have found that different temperatures within that range greatly influence how long the brew takes to become kombucha and will also affect the flavor of the finished kombucha.
A high quality instant read digital thermometer makes it easy to check the temperature. You want one with a long probe that slides easily down the edge of your brewing jar without disturbing your SCOBY.
Check out these highly rated models below that will show the temperature quickly and are easy to keep clean.
How has temperature affected your kombucha brewing? Please leave a comment.

Improve your home kombucha brewing.
Achieve consistent, accurate results.